From having my own dogs, to fostering Lions Foundation of Canada Dog Guides to owning & operating Woof Walking & Co [2013 – 2023] with my dear friend Suzanne, you might say "I Love Dogs."
There is something about these furry creatures that brings an abundance of love and joy into our lives! Dogs make us feel protected, they give us the unconditional love we all need and desire, they are there for us no matter what, waiting and greeting us with happy faces and wagging tails. And, well, they are so gosh darn CUTE!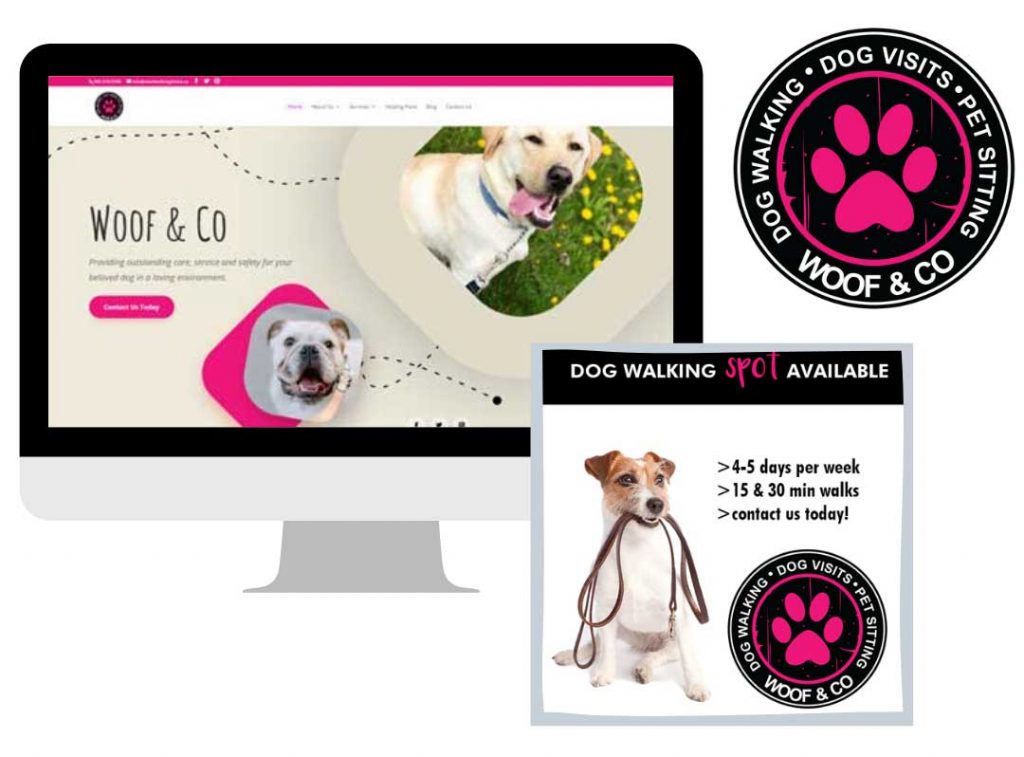 So how does this LOVE OF DOGS tie into UTHRIVE Online?
Well, years ago when Suzanne and I decided to pair up and run Woof Walking & Co, we really needed to strategize on the branding and online marketing needs. In comes UTHRIVE Online! From finalizing our brand, to developing our website and setting up our social media platforms as well as print material we were set to grow Woof & Co and immerse ourselves with all the puppy love we could handle! So much so, we needed to grow our Woof Team so all of Milton and surrounding areas could be provided with our WOOFTASTIC service.
If you are a new or existing business and find the entire branding and online marketing scene complicated and time consuming, do not fret, contact UTHRIVE Online and sit back and relax! You'll thrive with UTHRIVE Online!